COVID-19 Activities | COVID-19 Committee and Precautions | Bharatpadheonline |

COVID-19 Awareness Posters |

Upcoming Webinars

Admissions 2020-21 |

Online Competitions 2020-21 |

Employer Feedback Form |

Road Safety Awareness Programmes
---
NOTICE
Higher Education -
A.P.Higher Education Regulatory and Monitoring Commission (APHERMC) – Fixation of fee structure for Under Graduate (UG) Degree courses in the Private Un-Aided Degree Colleges in the State of Andhra Pradesh for the block period 2020-21 to 2022-23 – Notification-Issued - Link: Please find following link to download file :-

Link:
Draft GO for Fees
"Aaj Ka Vakya" in Indian Languages under Ek Bharat Shreshtha Bharat
Niti Ayog has prepared a compilation of 50 sentences in 21 different languages and the same is being displayed as one sentence everyday with its translation in 21 different languages on the EBSB portal. The Folder name "Aaj Ka Vakya in Indian Languages under Ek Bharat Shreshtha Bharat" is Available under Downloads under Governance - Link: Please find following link to download file of 50 sentences with translation in different Indian languages:-

Link:
https://drive.google.com/drive/folders/1zekQf1Slr0fAh-wQC21F6VnQETkzoz9X?usp=sharing
Higher Education Post COVID-19 era
All the Details of the Event are Available "Higher Education Post COVID - 19 era Folder" under the Link Downloads;
Link:
https://www.iau-aiu.net/Covid-19-Higher-Education-challenges-and-responses
Webniar by Hon'ble Human Resource Development Minister, Shri R P 'Nishank'
The Hon'ble Human Resource Development Minister, Shri R P 'Nishank' will be hosting a webinar exclusively for students , via his Twitter account @DrRPNishank & Facebook account @cmnishank on 5th May, 2020 at 12:00 Noon. You are requested to share the details of the webinar https://twitter.com/drrpnishank/status/1256162235275251714?s=12 with the students in your respective Universities & Colleges so that they can share their concerns with the Hon'ble HRM using #EducationMinisterGoesLive. He will address their queries on 5th May, 2020 at 12:00 Noon.
Link:
https://twitter.com/drrpnishank/status/1256162235275251714?s=12
APSCHE
Appeal from Prof. K. Hemachandra Reddy, Chairman, AP State Council lof Higher Education to combat CORONA Virus.
Link:
http://www.apsche.org/apsche_new/Pdf/Chairman_msg_covid19.pdf
---
Principal's Message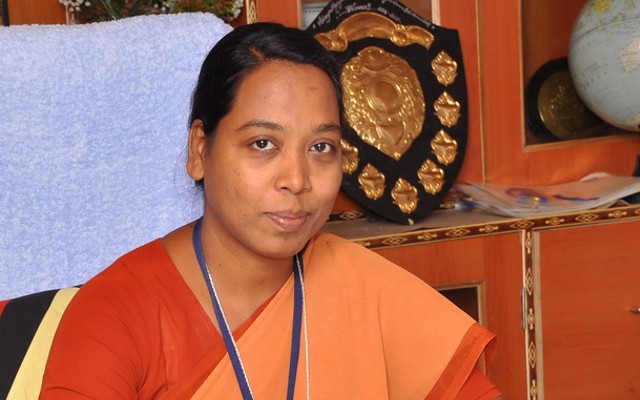 Warm welcome to JMJ College for Women
We the JMJ College focus on delivering holistic education that ensures physical, mental and spiritual development of every student entrusted to us. We enjoy a reputation for academic excellence and for educating young girls to serve the society and to become integrated women leaders of home and society.

We impart quality education to the students through committed quality professionals. We provide a balanced environment focused on shaping the youth into leaders of tomorrow by offering comprehensive education through a developmental approach.

The college ambience promotes order, independence, a love for learning and a sense of social responsibility. The effective use of technology in teaching and learning process enthuse the students to become more competent.. Read More >>
About Us
J.M.J. (Jesus Mary Joseph) College for Women, Tenali is one of the many educational institutions, established by the Congregation of the Sisters of Jesus Mary Joseph (Society of J.M.J.) inspired by the teachings of Jesus Christ. Rev. Fr. Mathias Wolff S.J. founded the Society of the J.M.J. in the year 1822 in the Netherlands, to meet the most felt need of the time; i.e.., education of the young girls. Spreading far and wide, the Society established its first branch in India, Andhra Pradesh, Guntur in 1904. From then onwards education is one of the major apostolate of J.M.J. Sisters.

Sr. Stanislaus Swamikannu Pillai is the architect of J.M.J. apostolate of Education in India. J.M.J. College is a Catholic Christian Minority Institution, registered under the Societies Registration Act XXI of 1860.

To meet the higher education needs of the Society, especially the economically, socially backward and rural girls, the J.M.J. Sisters established a Degree College in Tenali then a rural area, in July 1963.

---
---
Facilities
Library

Our college library has specialized collections in various subjects. It holds quantities of books to meet the demands of both the students and the faculty. Read More >>
Computer Centre

Our college has well equipped computer and internet centers, to meet the technology needs students.
Read More >>
NAAC

The Internal quality assurance cell is established in 2004 August as a post accreditation strategy of NACC. Since its establishment, several measures..... Read More >>
AICUF

To enable students to develop a critical awareness and analysis of the Indian and world situation .....
Read More >>
Notice Board
Student Support Facilities
JKC (Jawahar Knowledge Centre), Earn-While-You- Learn Programme (EWYLP), MID-Day Meals, Value Education, Mentoring, Scholarships, Online Certificate verification System, Management Scholarships, JMJ Health Centre, National Service Scheme (NSS), National Cadet Corps (NCC), AICUF (All India Catholic University Federation), Placements, Sports, Hostel, luncheon huts, Canteen, Fancy & Book Stall, Gymnasium.
Why J.M.J College?
The college has a wide reputation for providing outstanding teaching and learning and has many first class facilities.
Expertised Faculty
Safety Environment
Quality Teaching
Best Resources
Career Courses
Expert Advice
Contact for Admission
Photo Gallery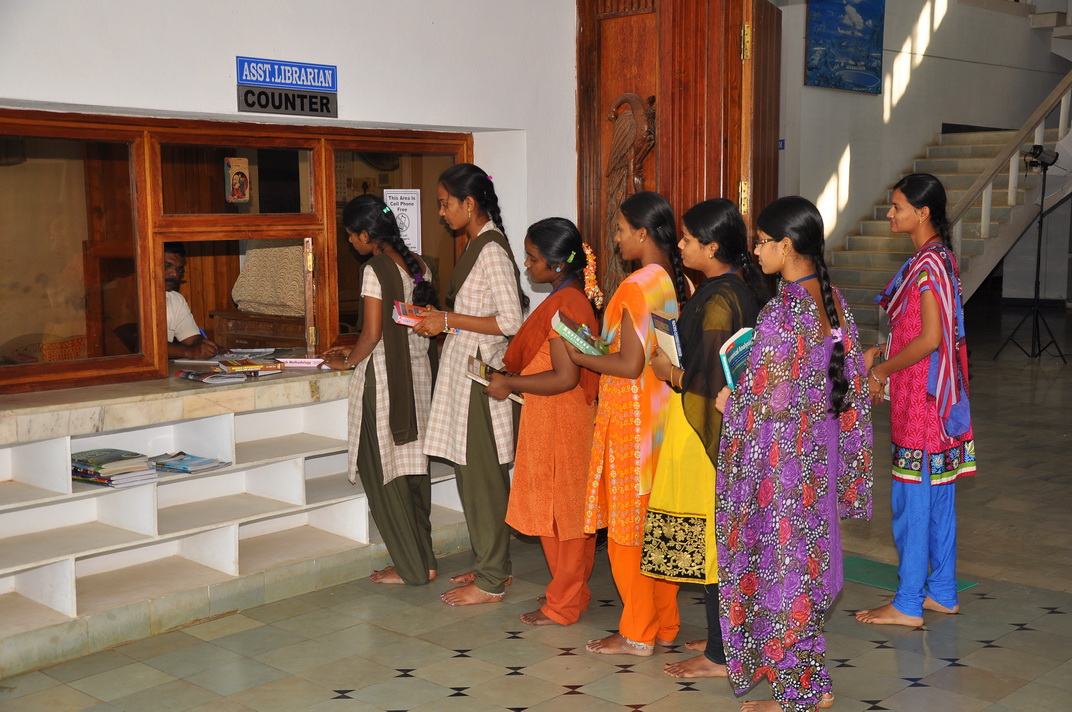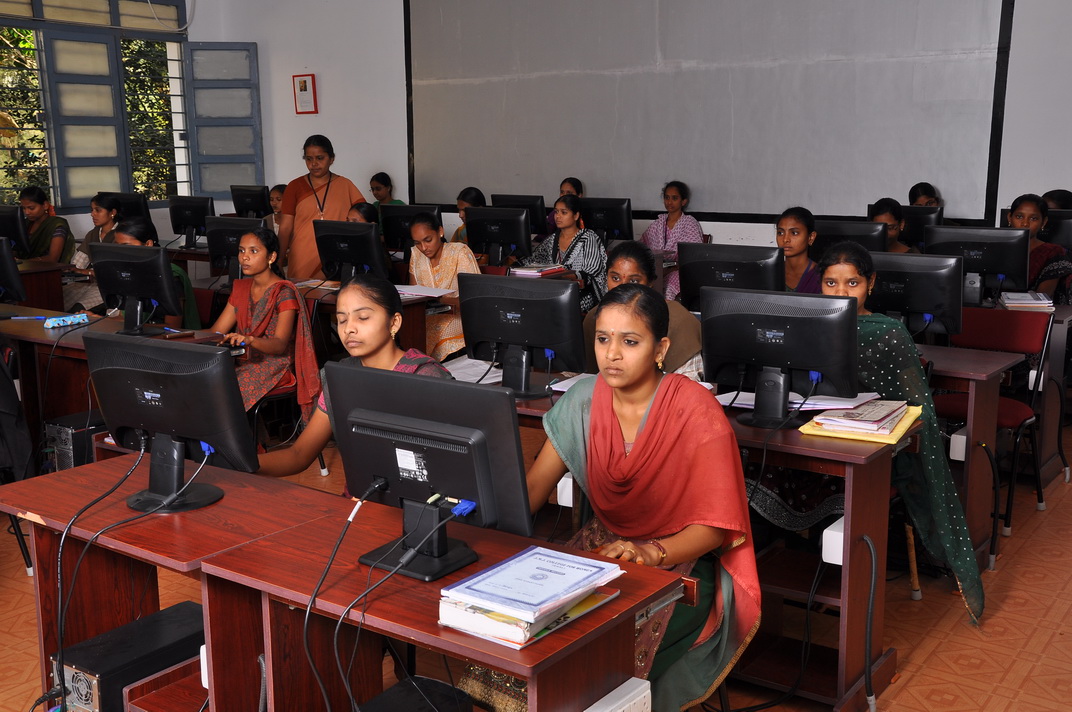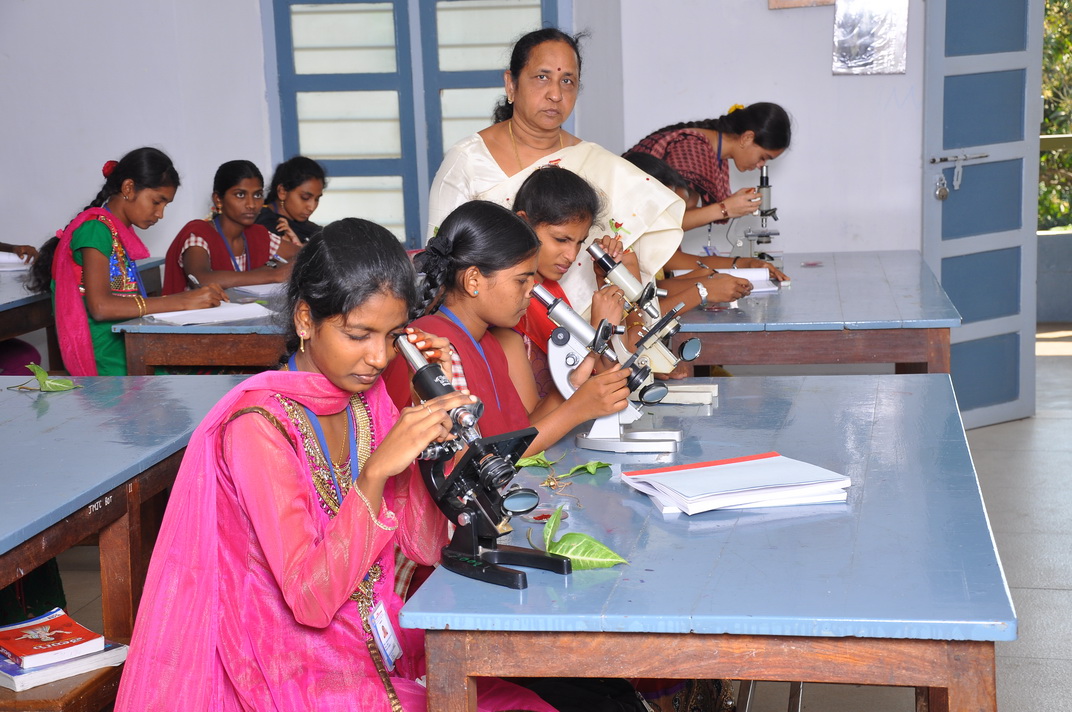 View More
Our Vision is to deliver value added quality education to the aspiring students, meeting stringent requirements of the changing technology, industry, business and society as a whole. We encourage the following activities ..
Scroll